Project budget and statistics
1401 links
₽ 126 445
The project was launched with a fixed budget of 15,000 rubles, which was changed to unlimited in just a few days, i.e. crowd links were purchased without budget restrictions. As a result, for 5 months of link promotion, 126,445 rubles were spent and 1401 links were installed.

The average cost of a link was about 90 rubles.

According to the statistics of our service, out of 1401 links installed during the reporting period, 1347 links are currently "live", i.е. no more than 4% was removed.
Donor sites index the purchased crowd links quite effectively - you can see it on the screenshot of the project statistics.
Yandex - 1109 links indexed.
Google - 983 crowd links out of 1347 currently existing.
Search traffic grew 5x in 5 months of an active campaign.

Website traffic grew by over 155% in 5 months
The growth of site visibility for relevant key queries was 14%.
What we did - campaign settings
The campaign settings made it possible to purchase crowd links without limiting the domain zones of donor sites.
Due to the high quality indicators for donor sites, the monthly budget of 15,000 rubles had to be changed to unlimited. The limit on the cost of one link is set at 100 rubles, but this figure has been adjusted several times.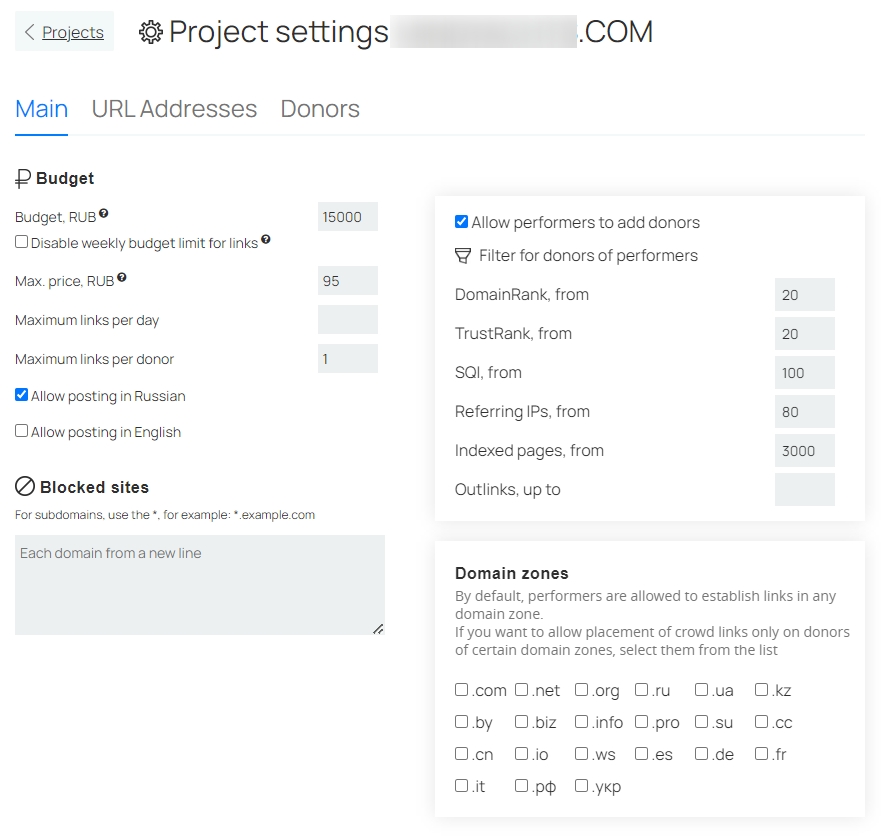 At the request of the client, an SEO audit was carried out with the help of our partners be1. All recommendations from the audit were implemented by the Customer's specialists within 2 months. This gave an additional impetus to the growth of the site in Yandex and Google search.
Weekly budget limit option has been disabled for maximum efficiency of site link profiling.
Conclusions
As the experience of this project has shown, there is no need to be afraid to promote the site with crowd links. Search engines are loyal to this kind of link profiles, and the growth of search traffic confirms this 100%.
Alexander (the owner of the project) confirmed to us that the site's conversion increased in proportion to the search traffic, and this is the very result that had to be achieved. We hope to publish new cases of link promotion based on his projects soon.